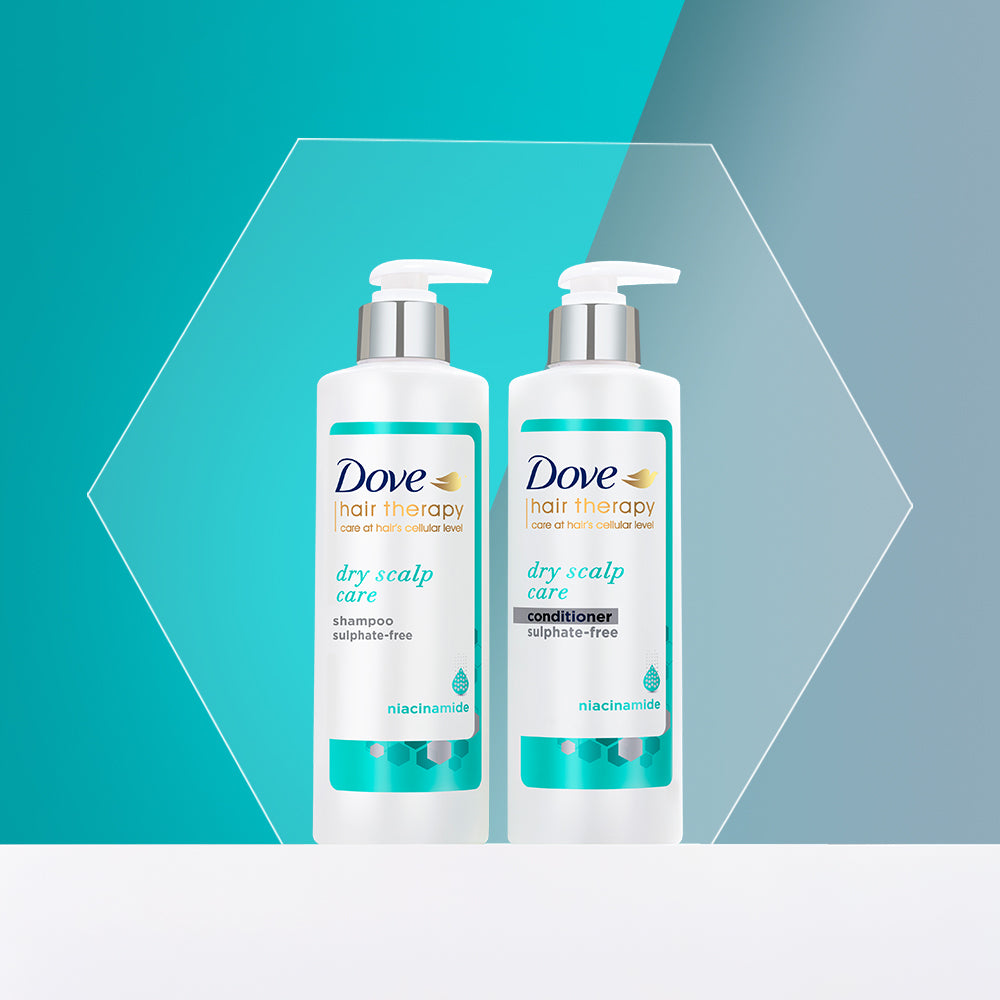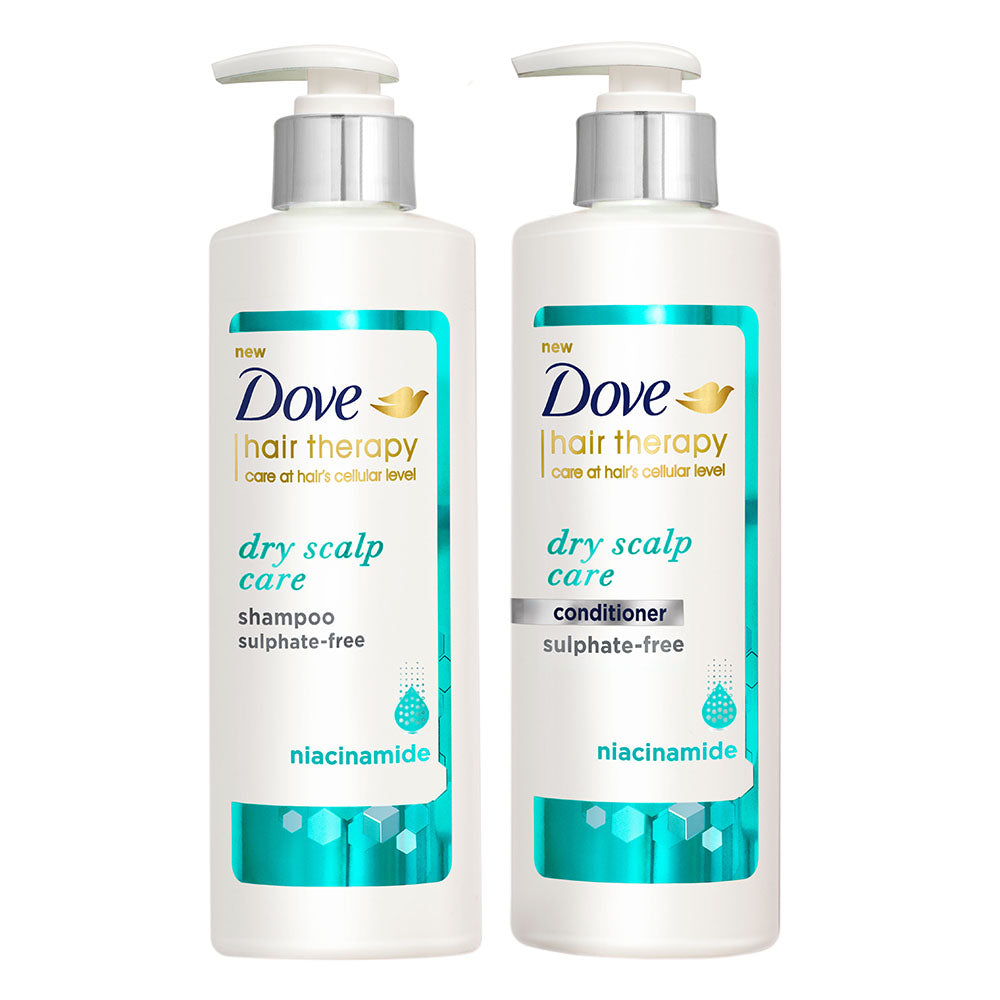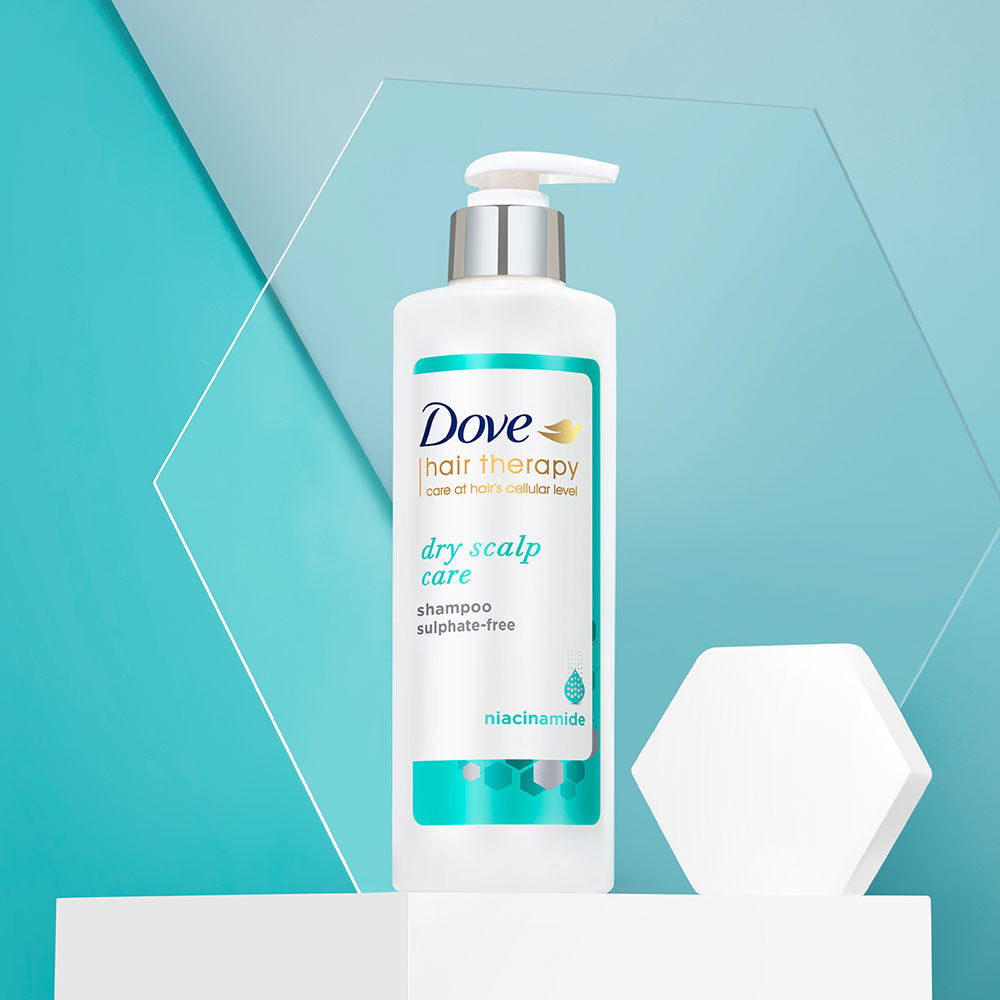 Dove Hair Therapy Dry Scalp Care Shampoo 380ml & Conditioner 380ml (Combo Pack)
Features & Benefits
Product Description
Other Information
Customer Reviews
MOISTURISING shampoo & conditioner with Niacinamide
CARE AT HAIR'S CELLULAR LEVEL: shampoo & conditioner that moisturizes for soft, smooth hair
EXPERT, YET GENTLE: Caring shampoo & conditioner formula with no sulphates, no parabens & dyes
WITH NIACINAMIDE: Scientifically proven for dryness relief
PERFECT FOR: Care for your scalp the same way you take care of your skin
KIND TO PLANET: Bottle made from 25% recycled plastic so you can be kind to your hair and the environment
CRUELTY-FREE HAIR CARE: Globally, Dove does not test on animals
The Dove Hair Therapy Dry Scalp Care collection is designed to provide nourishment and care for your hair and scalp. With sulphate-free and paraben-free formulas, this collection is gentle on your hair and has been specially formulated to care at hair's cellular level.
The collection is infused with Niacinamide, a scientifically proven ingredient known to improve scalp barrier and relieve dryness. When used as a 3-step system with the shampoo, leave-on solution, and conditioner, this collection gives you dry scalp care that goes further.
Plus, with bottles made from 25% recycled plastic, Dove is committed to being kind to your hair and the environment. And, with a global commitment to not test on animals, you can feel good about using Dove Hair Therapy Dry Scalp Care products. So, give your hair and scalp the care they deserve with Dove Hair Therapy Dry Scalp Care.
Manufacturer Name and Address: Hindustan Unilever Ltd, Lotus Factory, Haridwar, Uttarakhand
Marketer Name and Address: Hindustan Unilever Ltd, Unilever House, BD Sawant Marg, Chakala, Andheri East - 400093
Country Of Origin: India
Best Before: **24 Months (From date of Manufacturing)
Dove Hair Therapy Dry Scalp Care Shampoo 380ml & Conditioner 380ml (Combo Pack)
Dove Hair Therapy Dry Scalp Care Shampoo 380ml & Conditioner 380ml (Combo Pack)