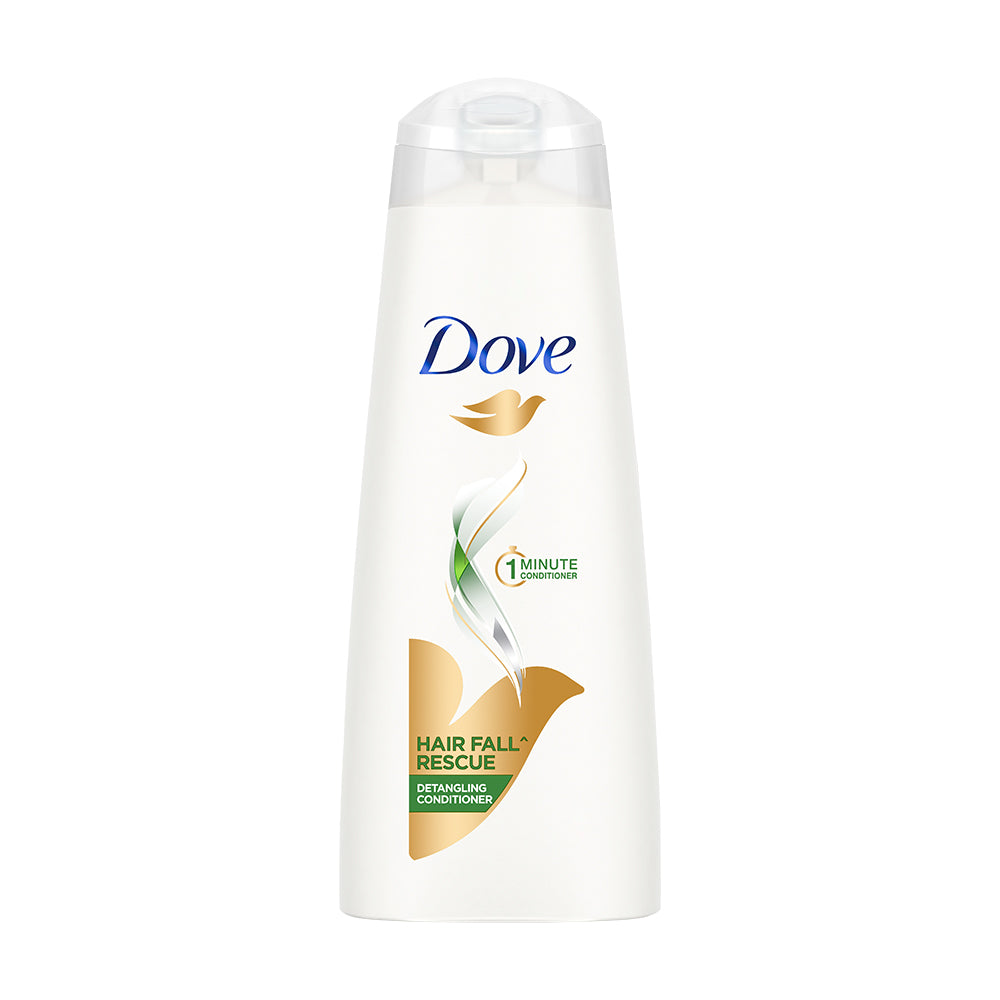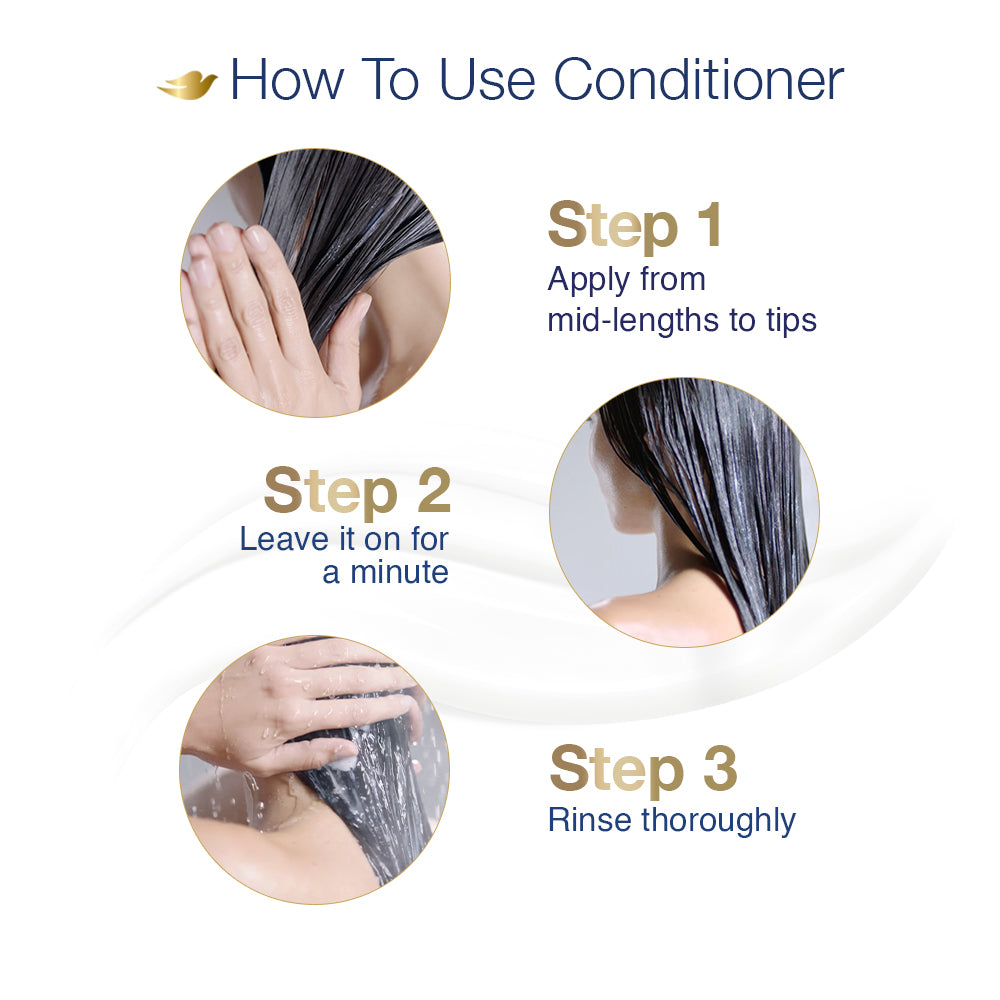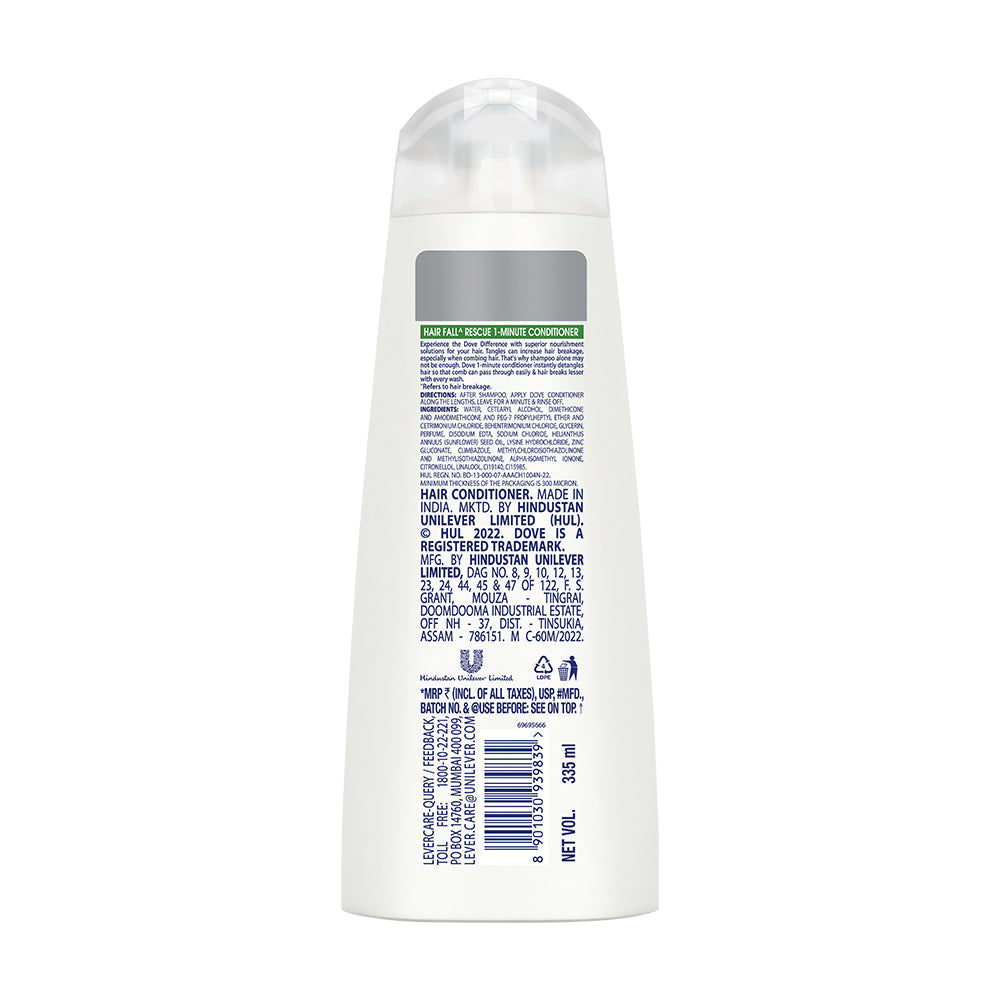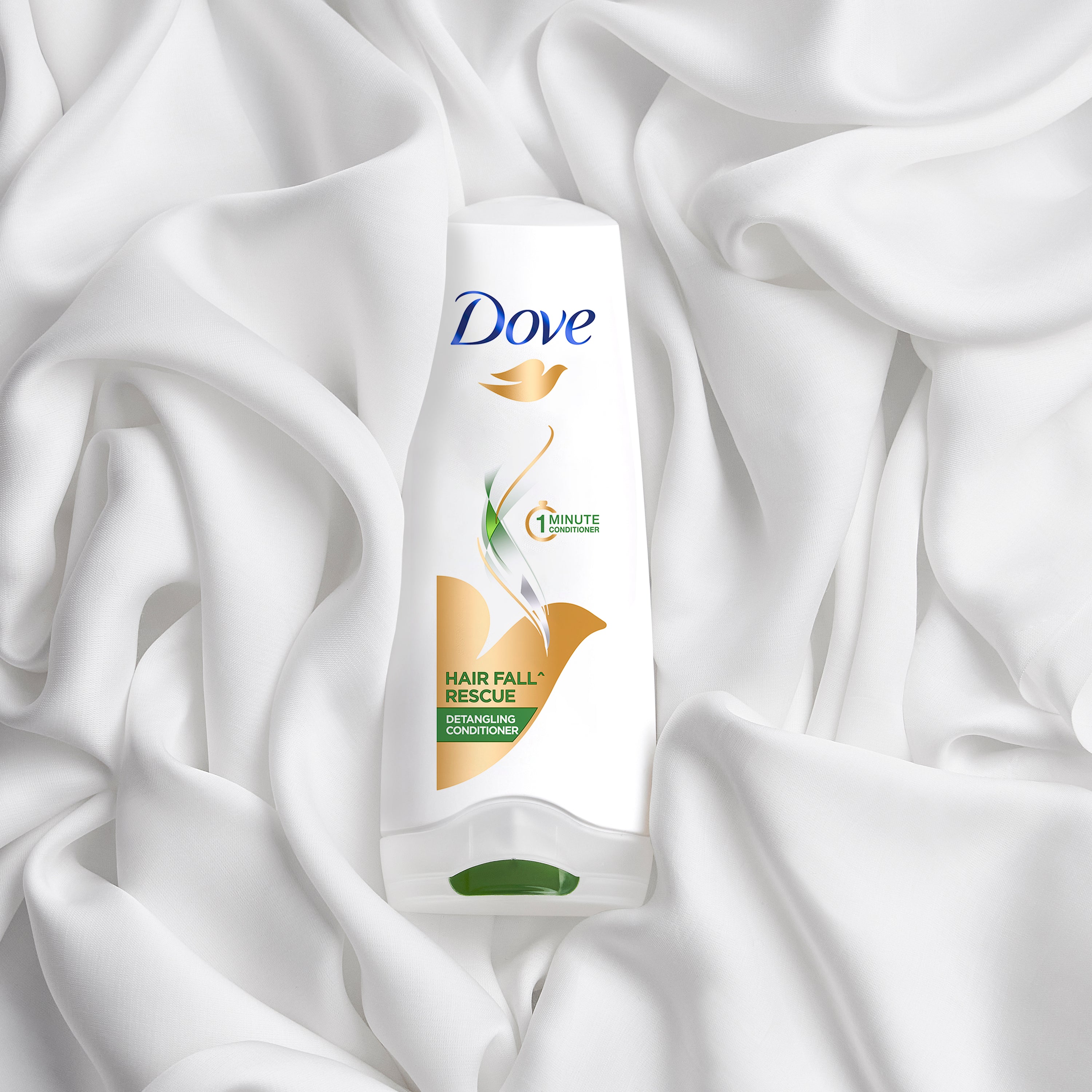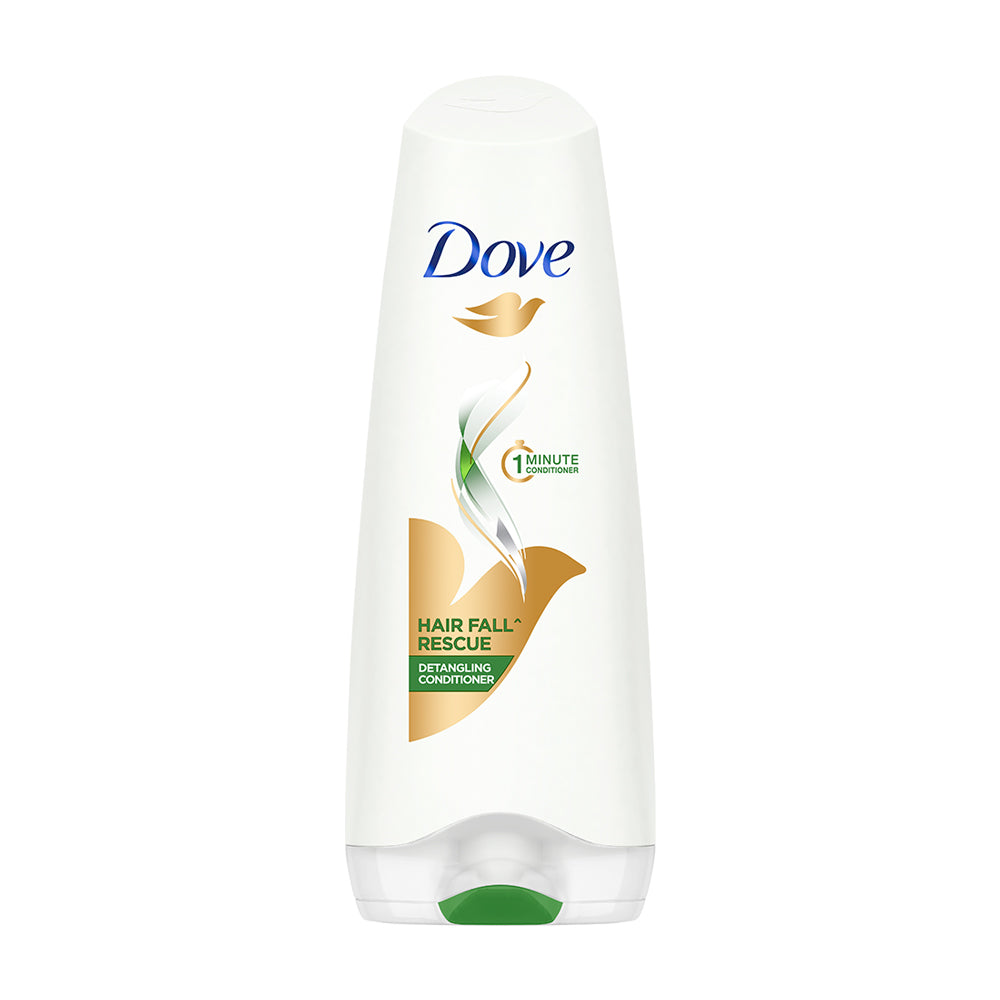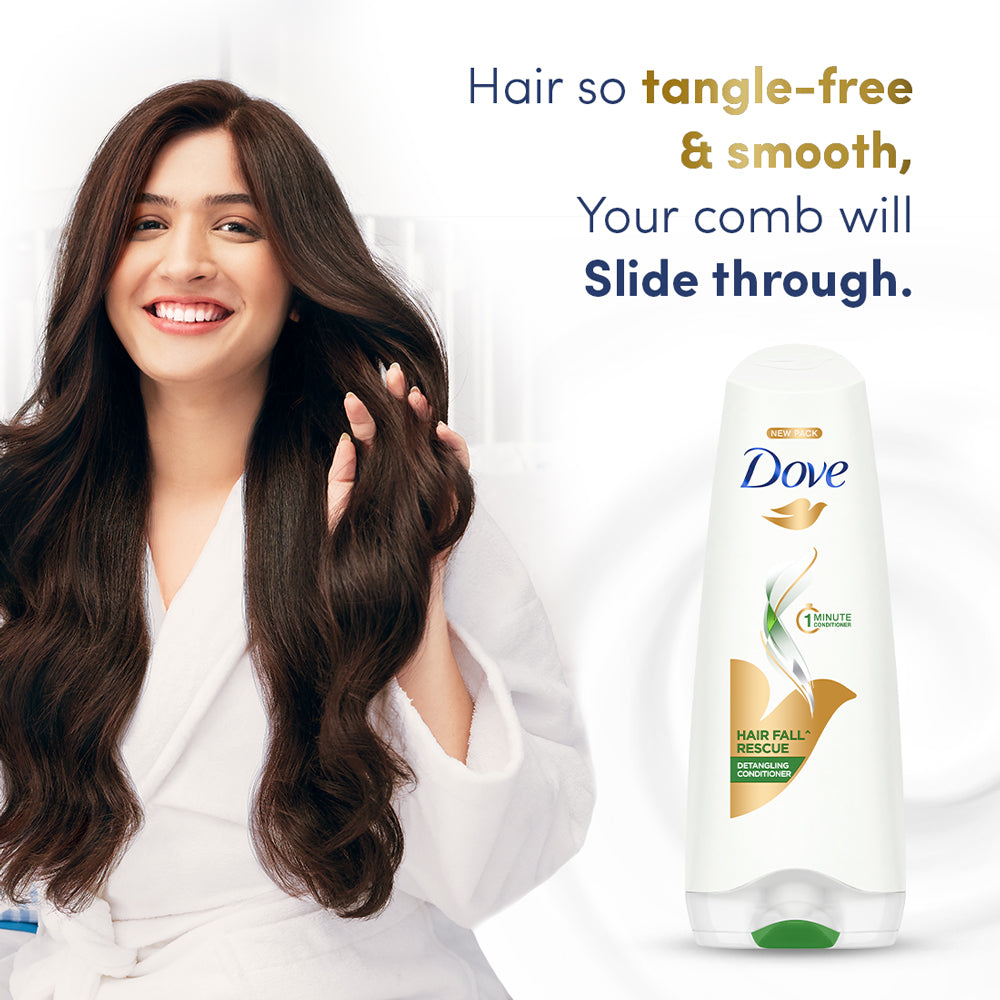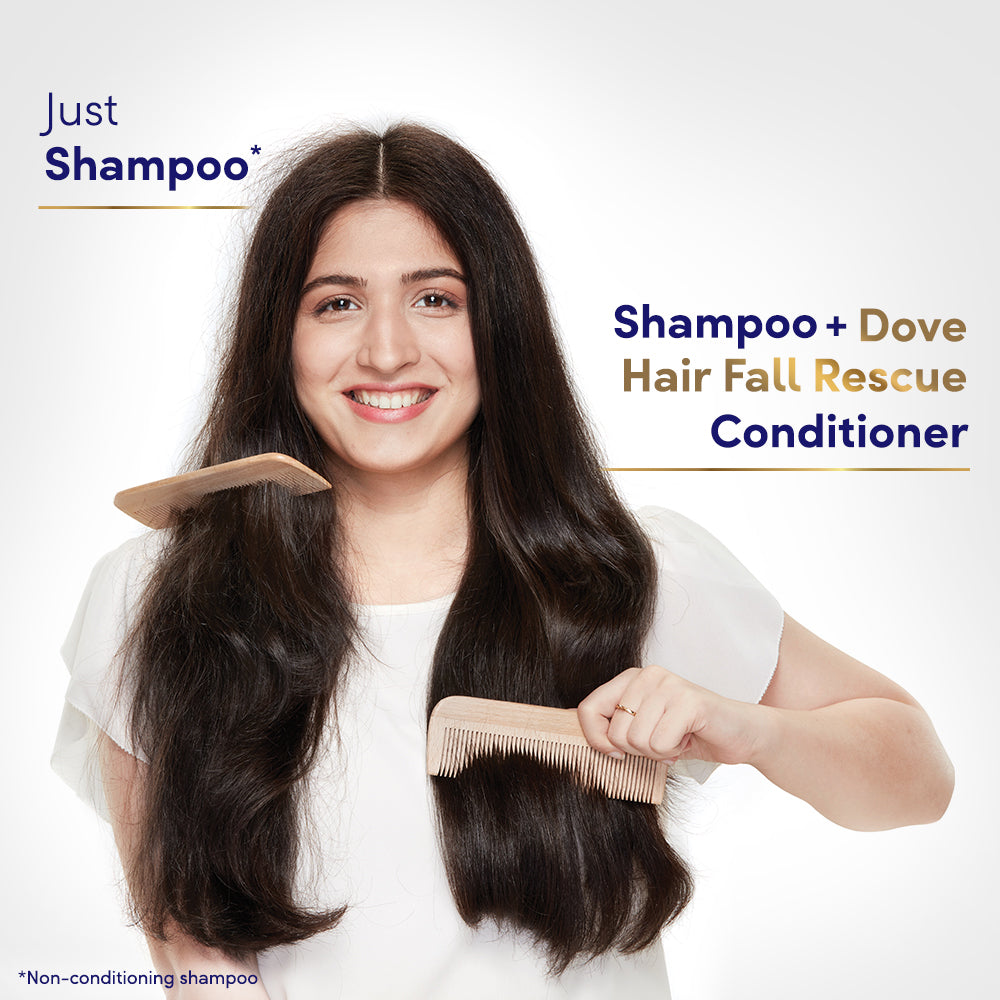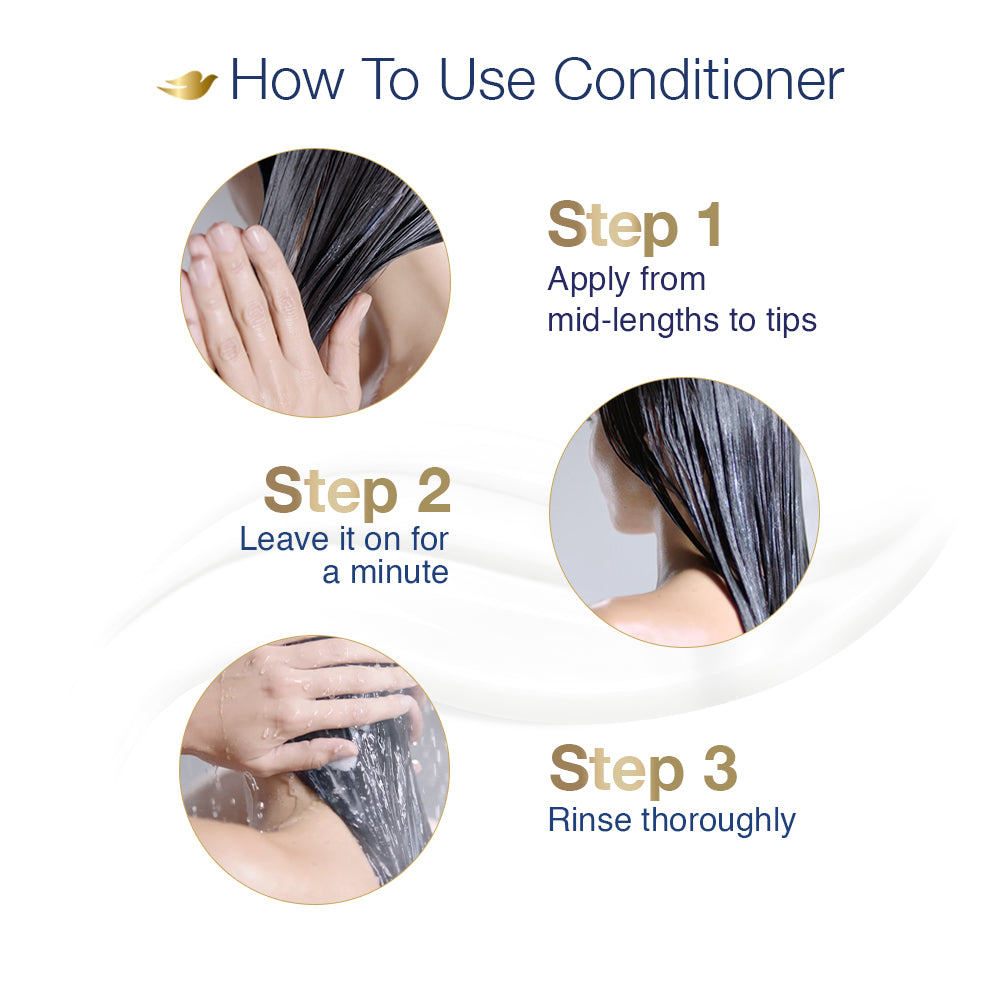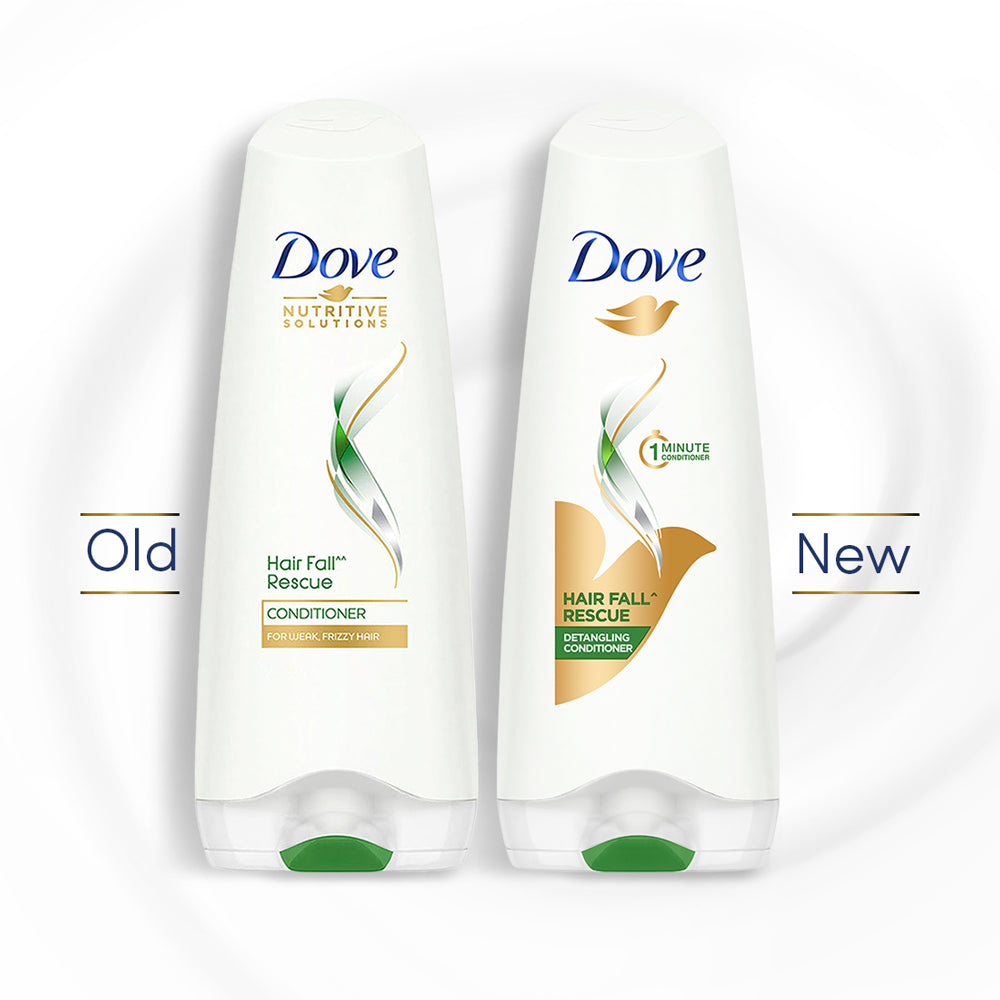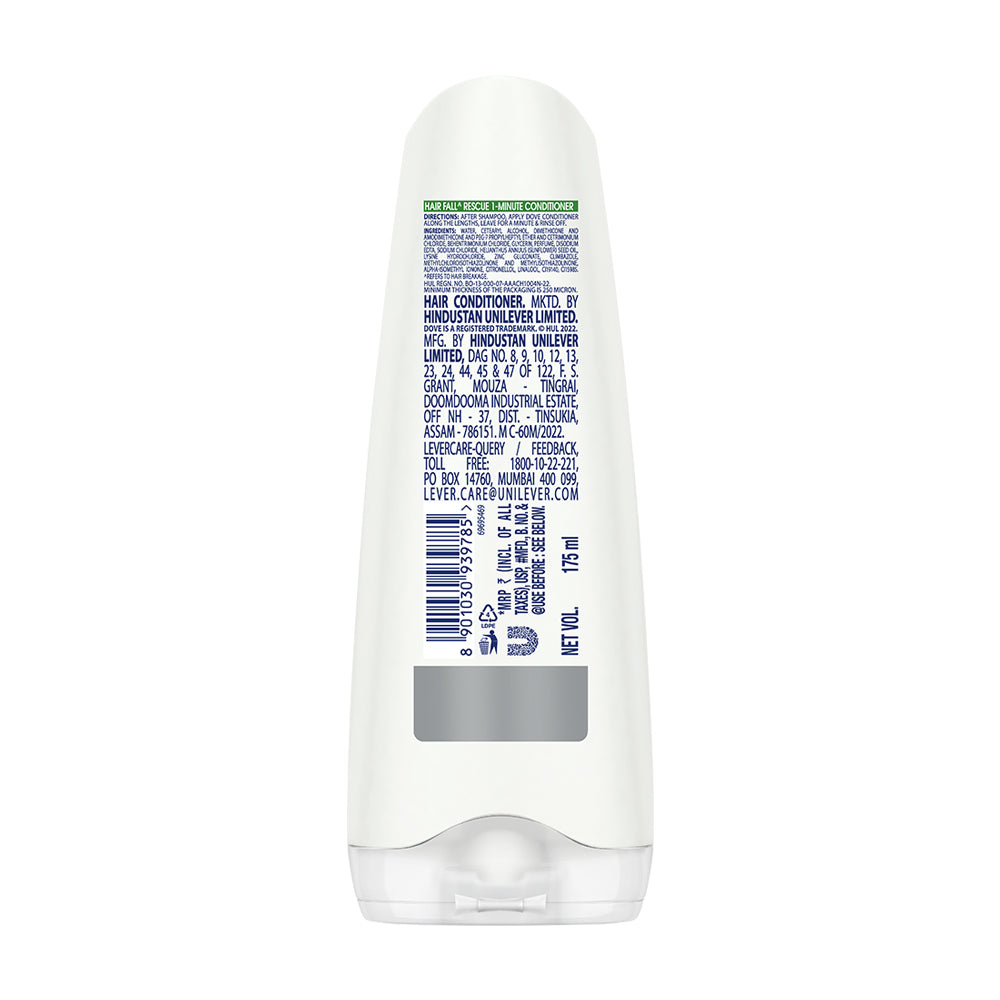 Dove Hair Fall Rescue Conditioner
Features & Benefits
Product Description
Other Information
Customer Reviews
HELPS REDUCE HAIRFALL DUE TO BREAKAGE BY 98%: Dove Hair fall rescue Conditioner with Nutrilock Actives deeply nourish hair, thereby reducing hair breakage by upto 98%
DETANGLES HAIR & CONTROLS FRIZZ: Dove conditioners nourish and detangle hair, making them so smooth that the comb slides right through
GENTLE ON FRIZZY, DRY HAIR THAT TANGLES AND BREAKS EASILY: With the goodness of sunflower oil and nourishing ingredients, this conditioner gently detangles hair
DOES NOT WEIGH HAIR DOWN: It's Moisture Lock technology nourishes tangled and frizzy hair without weighing it down. For best results, apply on hair from ears to tips where hair tangles more easily
SUITABLE FOR DAILY USE: It has no parabens, no dyes, no added sulphates, making it suitable for daily use. It is also suitable for coloured or chemically treated hair
FOR BEST RESULTS USE EVERYTIME AFTER SHAMPOO: Shampoo cleans scalp and repairs hair while conditioner deeply nourishes hair. Use Dove conditioner everytime after shampoo for detangled, smooth, frizz-protected hair that breaks less while combing.
Looking for a hair fall* solution that leaves you with beautifully strong hair? Tired of frizz that leaves your hair looking unmanageable and dry? Look no further. Everyday damage can stress strands, leaving them prone to breakage. Specially created to prevent hair fall,* Dove Nutritive Solutions Hair Fall Rescue Conditioner deeply nourishes fragile hair from roots up for better hair fall* control. Fortify hair fibers with every wash. Enriched with Nutrilock Actives, the nourishing formula immediately seals cuticles and strengthens your hair to minimize breakage. Buy Dove Hair Fall Rescue Conditioner here and watch your hair love itself! Caring for your hair from the roots up, Dove Hair Fall Rescue Conditioner protects against hair fall* by strengthening the strands against breakage. Formulated with Nutrilock actives, it leaves hair strong and healthy-looking after each wash, helping prevent further hair fall*. It also reduces frizz, making hair appear smooth and free of fly away hair. This system is designed for strengthening your strands, and making your hair better** Buy the New Dove Hair Fall Rescue conditioner! *Hair fall refers to hair breakage**Based on a lab test with Dove Hair Fall Rescue System vs non-conditioning shampoo
Manufacturer Name and Address: Hindustan Unilever Ltd, Lotus Factory, Haridwar, Uttarakhand
Marketer Name and Address: Hindustan Unilever Ltd, Unilever House, BD Sawant Marg, Chakala, Andheri East - 400093
Country Of Origin: India
Best Before: **24 Months (From date of Manufacturing)